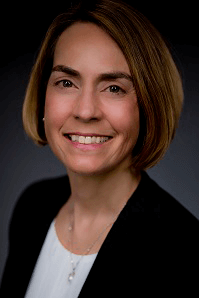 Nancy L. Giardina, Esq.
Attorney at Law
Nancy's practice is devoted to families. She is committed to solving problems in a way that best serves her clients, being mindful of their emotional needs and financial limitations. Nancy serves as a lawyer in collaborative divorce and family matters, and as a mediator. She offers limited scope representation, drafting letters on behalf of clients, drafting family court petitions, advising individuals who are in the mediation process, and assisting self-represented litigants to prepare for court proceedings. Nancy also drafts orders to divide pensions and other retirement accounts.
Nancy has practiced family law for over twenty years. Her extensive additional experience in bankruptcy, real estate law, estates and trusts, and traffic matters helps her serve clients in their family law matters. After years of litigation, Nancy chose to focus on serving her clients outside of a courtroom, through methods that better serve clients and their families. Nancy was collaboratively trained in 2010 and was instantly attracted to the concept as a way to resolve divorces, as she had always wanted to skip the financially and emotionally expensive process of litigation and get to a settlement.
Nancy is a lifelong learner and attends trainings in collaborative law, mediation, and peacemaking. Nancy is a member of the International Academy of Collaborative Professionals, meeting and learning with collaborators from all over the world. Nancy received a Bachelor of Science Degree, Summa Cum Laude, in 1987 from Syracuse University. She was a Syracuse University Scholar, the highest honor bestowed on undergraduates. Nancy worked as a registered dietitian for several years, then returned to Syracuse University College of Law, after starting a family, receiving her Juris Doctor Degree in 1994.
Nancy enjoys mountain hiking, running, bicycling, yoga, and meditation.

Bar Admissions
Education
Juris Doctor — Syracuse University College of Law, 1994

Bachelor of Science — Syracuse University, 1987

Summa Cum Laude

Syracuse University Scholar